About me
I'm a structural person with a keen sense for details and with a strong focus on developing high quality digital solutions. I have over 6 years of experience with web development and over 16 years with design and photo editing.
My passion for the digital world has always existed, as I started playing video games at the age of 2. This has been a part of my life ever since and eventually led me to develop an interest in working with images and graphics when I was 12 years old. I started off with simple changes to existing pictures that would be used as avatars on forum websites, but with time I started to learn how to clip images in Photoshop and do even more special effects to the images. Later on as I started to work with photography, I began editing photo editing in a more professional way.
In 2015 I started coding and programming and have been working with it ever since. I started out small but quickly began to challenge myself with bigger projects. The first large project I gave myself was based on my previous time with forums, where I decided to build one myself from scratch. I found it to be a great way to become better and more efficient, as there are a lot of functionalities that need to work in the background, to make the system viable.
The second large project I worked on an internship, where there was a customer who needed a dynamic system, which allowed users to sign up and create their own "events". In this system they would be allowed 1 free event per account, but using a subscription system they could unlock the ability to post more events and have more options for their event pages. The system also allowed people to sign up for the events and filtering between them, using categories, location, tags and other features.
I have worked on a large variety of projects and with many different people, but my primary focus is and always will be to create the best possible product. I offer guidance and suggestions if I believe something could be better and I always strive to make sure every feature is fulfilled completely.
Work experience
Websupporter

Advicer - Herning Folkeblad

May 2021 - Now

I'm working for the company Advicer, a part of Herning Folkeblad as a Websupporter. This has included a lot of different work, primarily with websites. I'm supporting customers when they have issues, project leading for new website projects, teaching customers how to work with their websites and I have responsibility for updates, domains, hosting and all the little things in between.

Café assistant and catering

Café Alheden

Jan. 2017 - Aug. 2019

From the start of 2017, I worked for Café Alheden in Frederiks. I've been assistant with responsibility for the café and the other employees. This has included catering on the side, with similar responsibilities. It's a job that has required a lot of flexibility and has been very shifting in tempo.

Assistant and helper

Dyrenes Kongerige

Dec. 2014 - Aug. 2019

I've worked for and helped Dyrenes Kongerige since the end of 2014. It has been a wide array of work, from being a sales assistant, to making and repairing training equipment for dogs.

Sheet metal worker

Plantrapper - Herning

2014 - 2015

In my final year as a sheet metal worker I worked for Plantrapper in Herning. There were many new challenges and experiences that I've been able to use since.

Sheet metal worker

Kartoffelmelsfabrikken - Karup

2011 - 2012

I worked as a sheet metal worker apprentice for the potato starch factory in Karup on a 1-year contract. There were many new challenges and work experiences that I've learned from and used afterwards.

Cleaning and helper

Profilsport - Viborg

2010 - 2012

After primary school I started working for Profilsport as a cleaning assistant and helper. There were many different types of tasks, such as storage management and printing on clothes.

Paperboy

Forbrugerkontakt og Viborg VSF

2005 - 2006

At the age of 12, I started working as a paperboy for Forbrugerkontakt and Viborg VSF, which was two days per week, where I had to fold, collect and deliver newspapers and bundles of commercials.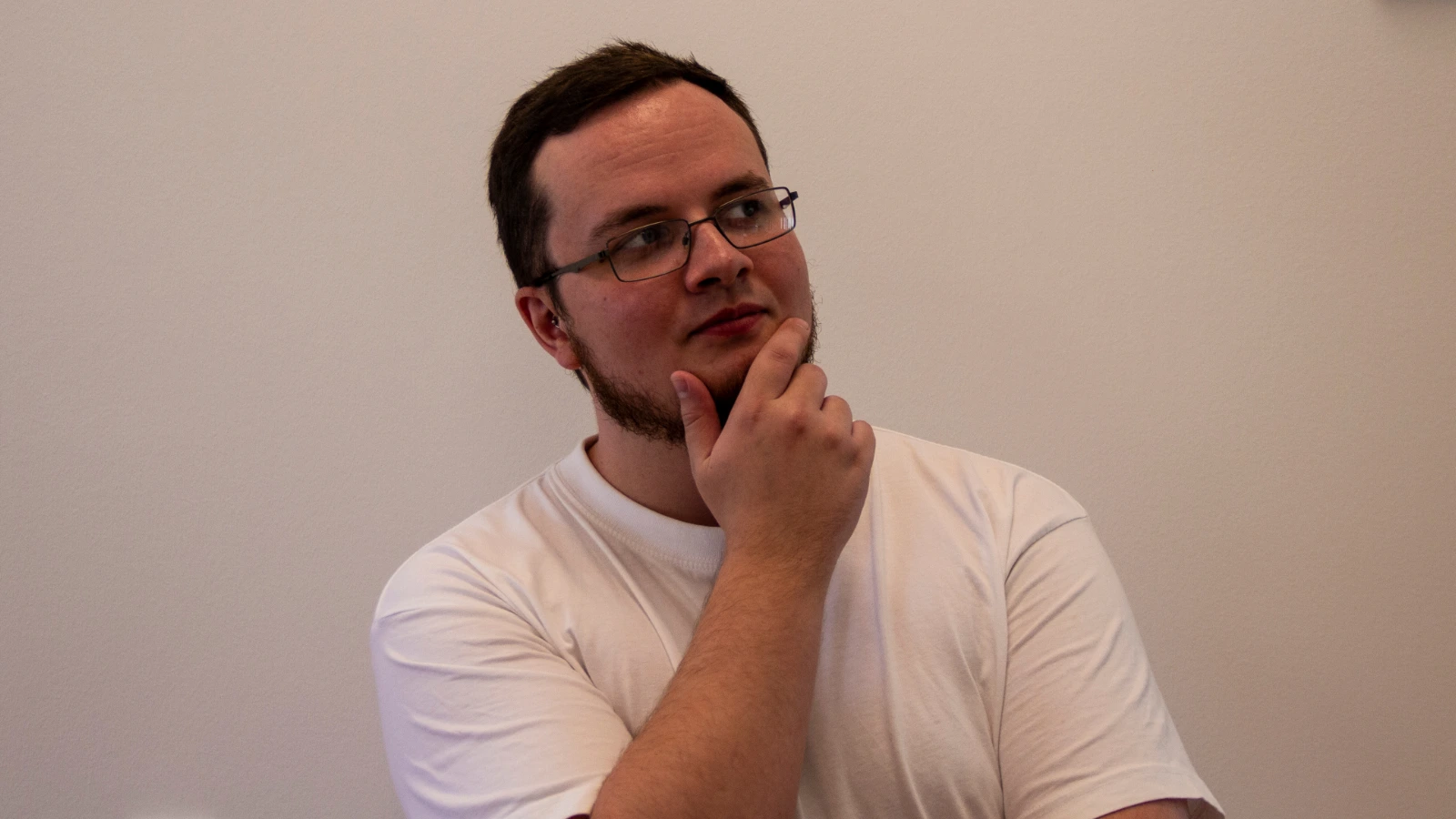 Information
Education
Multimediadesigner
HF & VUC
Web-integrator
Sheet metal worker
10th grade
Contact
Mads V. H. Sørensen
Fullstack Developer
18/06/1994
Skills
Graphics
Adobe Photoshop
Adobe Illustrator
Adobe Indesign
Affinity Designer
Affinity Photo
Coding / Programming
HTML
CSS / SCSS / SASS
JavaScript
PHP
Laravel
WordPress